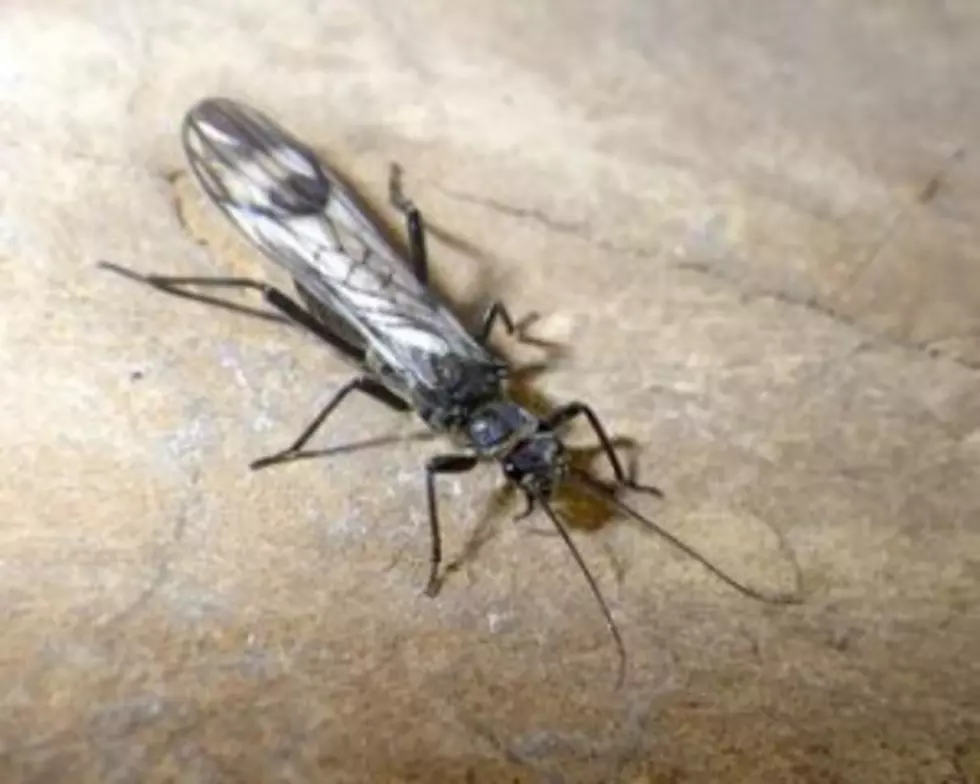 Park Presents Program on Threatened Aquatic Species
The rare western glacier stonefly (Zapada glacier) is native to Glacier National Park and is seeking habitat at higher elevations due to warming stream temperature and glacier loss due to climate warming. (Photo: USGS-Public domain)
Public Invited to Brown Bag Luncheon Presentation in conjunction with Endangered Species Day
 WEST GLACIER, MT.  – The Crown of the Continent Research Learning Center at Glacier National Park is hosting a brown bag luncheon presentation by Chris Downs, Glacier National Park fisheries biologist, and Joe Giersch, United States Geological Survey aquatic entomologist. The presentation will be held on Thursday, May 18 from 12 p.m. to 1 p.m. at the park's Community Building in West Glacier. It is free and open to the public.
Downs will explore the meaning and policies of the Endangered Species Act and how the act interplays with Glacier National Park's mission and other management policies. In light of these various factors, he will explore the multi-faceted approach the Glacier fisheries program takes to preserve native fish species, such as bull trout.
Giersch will focus his talk on two threatened aquatic species found in Glacier's alpine streams, the meltwater stonefly and the western glacier stonefly. These rare insects are adapted to very cold water and are found only in glacial and snowmelt-driven streams. Giersch will discuss the biology of these fascinating critters, and the implications for the future of alpine species throughout the world under a changing climate.
Endangered Species Day is Friday, May 19 and is a day for people of all ages to learn about the importance of protecting endangered species and the national conservation efforts taking place to protect our nation's endangered species and their habitats. Visit the Crown of the Continent Research Learning Center events page for more information on the summer brown bag series and other learning opportunities.