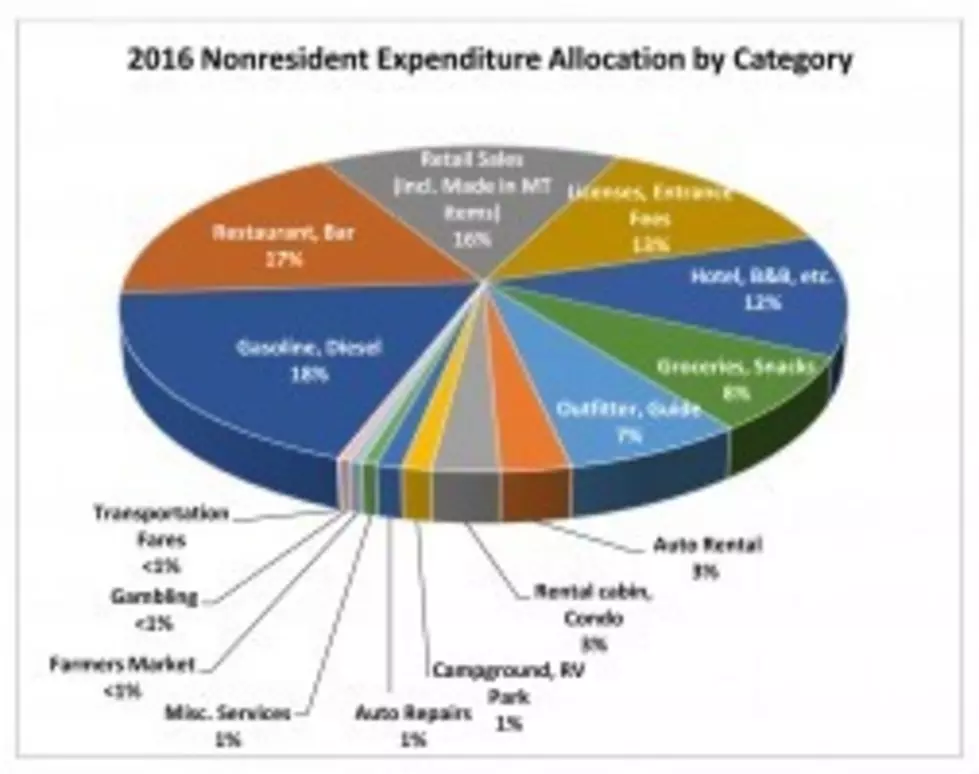 UM Report: 12 Million Nonresident Travelers Spent $3.5 Billion in Montana Last Year
Kara Grau
MISSOULA – The 2016 economic contribution of nonresident travelers to Montana was $3.5 billion spent by 12.4 million visitors, according to new figures released by the Institute for Tourism and Recreation Research at the University of Montana.
Visitor spending directly supported nearly $2.9 billion in economic activity for Montana's economy and more than 41,000 state jobs. Nonresident travelers also indirectly supported an additional $2 billion of economic activity and over 15,000 more jobs.
Visitation to Montana was up 5 percent in 2016, with 12.4 million travelers visiting the state during the year, said Kara Grau, ITRR assistant director of economic analysis.
"Forty-six percent, or 5.7 million, of those visitors were in the state during the third quarter, July through September 2016, which is an increase of 9 percent from 2015," Grau said. "Likewise, 46 percent of spending by travelers during 2016 occurred during third quarter, totaling close to $1.6 billion – which is down 3 percent from 2015 – with travel groups spending an average of $148.40 per day during those summer months."
During the first and second quarters of 2016, traveler groups spent an average of $161.39 and $127.49 per day respectively. The first quarter's $442 million total was up 3 percent from 2015. The second quarter total of $796 million was down 2 percent from 2015.
Grau said visitation during the first two quarters of 2016 was up 7 percent and 9 percent respectively over 2015. Fourth quarter visitation was down 11 percent, but group spending averaged $172.59 per day, totaling nearly $645 million, which was an 11 percent increase from 2015. Overall, nonresident travelers spent a total of $3.5 billion in Montana during 2016, which is down 5 percent from 2015.