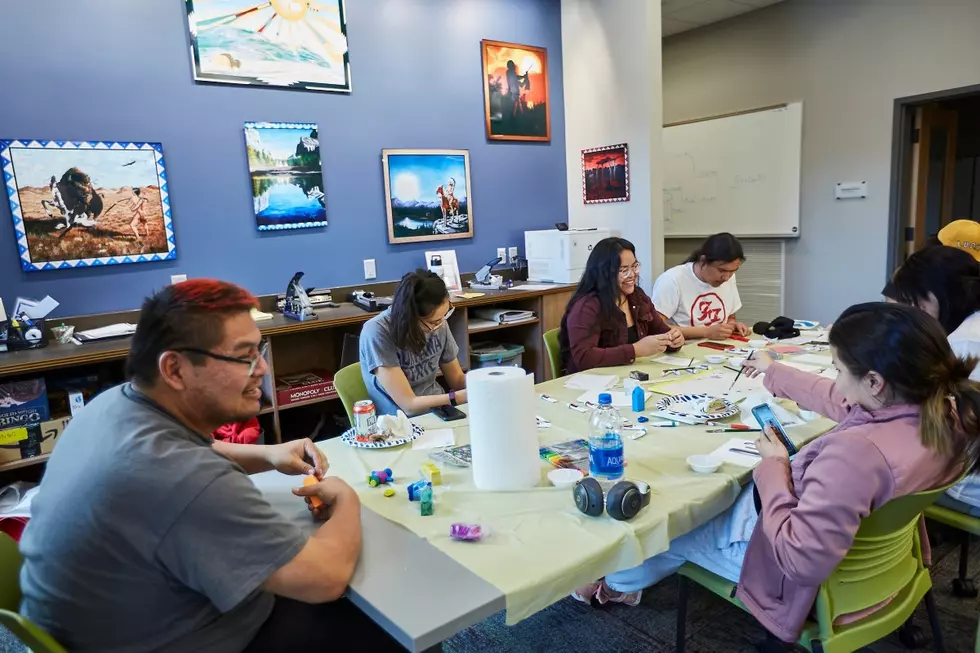 Montana State plans Native Student Preview Day for Jan. 23
Montana State University students study and socialize in the American Indian/Alaska Native Student Success Services Center in the American Indian Hall on campus, Friday, May 6, 2022, in Bozeman, Montana. MSU Photo by Adrian Sanchez-Gonzalez
BOZEMAN – Montana State University will host high school and transfer students from all over Montana at Native Student Preview Day on Monday, Jan. 23. The event is designed to offer Native students a culturally relevant campus visit experience and provide in-depth information about what it's like to attend MSU.
Kristie Russette, outreach coordinator and recruitment specialist for MSU's Native American Studies program, said MSU continues to increase resources for Native students as their enrollment grows. Organizers will showcase those resources, including American Indian Hall, which celebrated its grand opening in October 2021.
The visitors will have a chance to meet MSU faculty and staff, engage with current students, tour the campus, meet with representatives of academic departments and learn more about other campus resources. All are invited to attend a lecture by astronaut John Herrington, the first Native American to have flown in outer space, on Monday afternoon.
"We hope this will be an opportunity for students from other schools to meet our students and perhaps realize there are others out there like them who are interested in college," Russette said.
Interested students and groups can register online HERE. Registration is free and open to individuals, school groups and families. Scholarships are available to fund travel expenses for a small number of interested students. For more information, contact Russette at kristie.russette@montana.edu or 406-994-3334.
Native Student Preview Day is being co-hosted by American Indian/Alaska Native Student Success, GEAR UP at MSU, Office of Admissions, Empower Program, the Honors College and Montana Space Grant Consortium. It is sponsored by MSU's offices of Diversity and Inclusion, the Dean of Students and the President; Department of Native American Studies; College of Agriculture, Empower Program and Montana Space Grant Consortium.