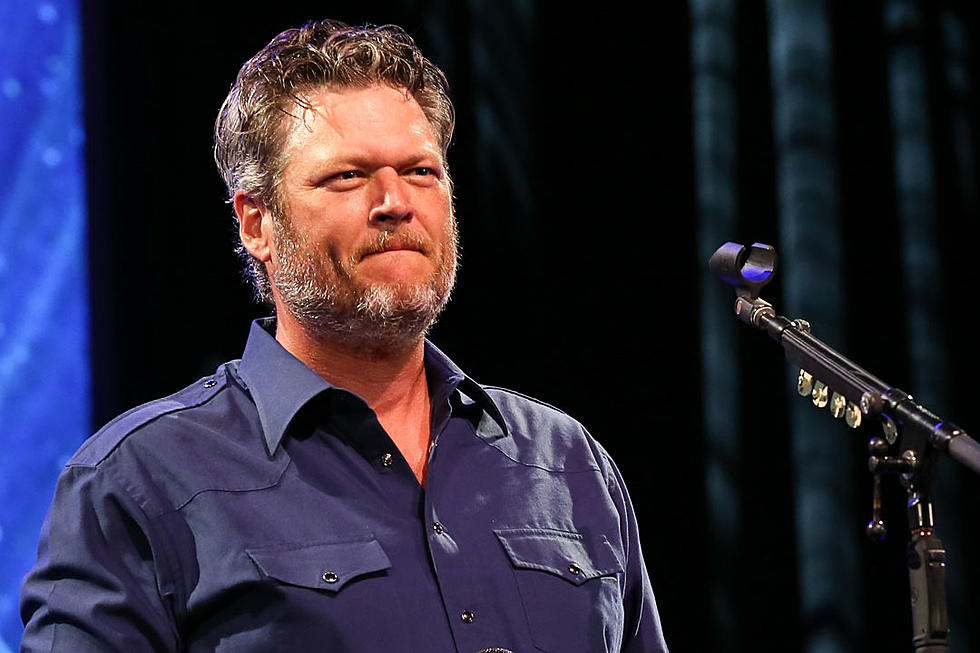 Blake Shelton's 'God's Country' Grabs Single of the Year at 2019 CMA Awards
Terry Wyatt, Getty Images
Good Morning America's Lara Spencer and singer-songwriter Deana Carter presented the award. "God's Country" scored Shelton a No. 1 single in 2019, and it appears on his upcoming Fully Loaded: God's Country compilation, due out next month.
Carter made CMA history when she jumped on Ricky Skaggs out of joy when he presented her with Single of the Year in 1997 for her debut single, "Strawberry Wine."
Here Are the Top 5 Moments from the 2019 CMAs
"I was going to jump on Deana like she did on Ricky Skaggs," Shelton joked in accepting the award. "But I don't want to hurt her."
He thanked "God's Country" producer Scott Hendricks and mix engineer Justin Niebank, both of whom share in the Single of the Year win with Shelton. "These two guys are the reason that record sounds like it does," Shelton said. "And I want to thank the songwriters, Warner Brothers Records, country radio, whoever votes on these. I have no idea how this works. I don't know how this will go tonight, but I want to dedicate this to Busbee and Earl Thomas Conley, who we lost this year. Thank you so much. We did it!"
Naturally, Shelton was present at the 2019 CMA Awards with his longtime girlfriend, Gwen Stefani. On Sunday (Nov. 11), Stefani sported a giant diamond ring on her left ring finger at the 2019 People's Choice Awards, but she denied speculation that it was an engagement ring.
Remember: The best way to watch the CMAs is on TV, with ToC on your phone!
Country Music Fans Will Love Caylee Hammack!
See Country Stars on the CMA Awards Red Carpet