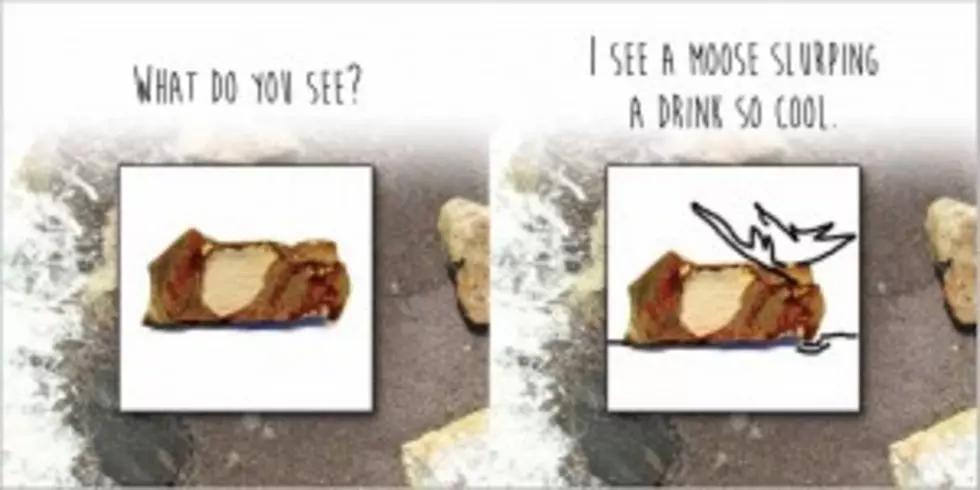 YELLOW STONES: WHAT DO YOU SEE?
(Photo: Far Country Press)
When you look at rocks, what do you see?
In author Caroline McClure's new book, Yellow Stones: What Do You See?, she takes young readers on a journey of imagination by showcasing rocks from her special place—Yellowstone National Park.
"My heart lives and lies in the wild of Yellowstone amid my treasured rocks and landscapes," says Caroline. "As an adult, I look to the natural world to retain the curiosity and imagination of my childhood."
"I learned to notice nature and its quirky shapes from my grandfather, Victor Clarence," Caroline reminisces. "Living and working in Yellowstone allows me to continue to explore the fascinating world at my feet. On long walks along the shores of Yellowstone Lake, a stone might shout at me: 'Hey, I'm a fox!' or 'Look a me, I'm a handsome bull bison!'"
In sharing her creativity, Caroline hopes to encourage readers to use their imaginations and make their own discoveries. "You may see what I see in these rocks, or you may see something entirely different," she says. Regardless of what you imagine, the key lesson, Caroline suggests, is that young readers learn to notice the stones and develop a desire to protect them.
"It is illegal to remove any specimens from national park boundaries!" Caroline reminds readers. This is something she takes very seriously. To this day, the Yellowstone treasures featured in the book remain in the park, safe to capture the imaginations of future rock lovers. It's the beginning of a journey that Caroline hopes will last a lifetime.
"My message to children and adults is to always retain the curiosity and imagination of a child," Caroline says proudly. "My life-defining word is CURIOSITY."
Yellow Stones: What Do You See? (ISBN: 978-1-59152-214-0, $12.95, Sweetgrass Books, 2018) is available at local bookstores and gift shops, through online retailers, or from Farcountry Press at www.farcountrypress.com.