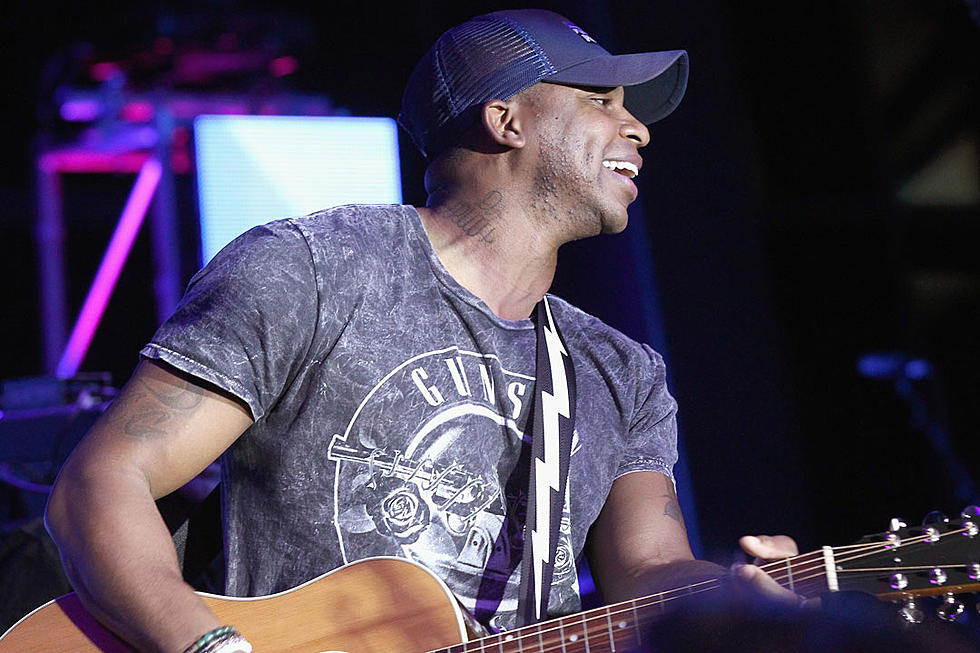 Jimmie Allen's Purple Scarf Honors His Grandmother, and He Carries It to Every Show
Terry Wyatt, Getty Images
Jimmie Allen may have a Top 10 hit with his song "Best Shot," but he remains committed to not letting stardom change him. He will always remember who helped get him to this place: his mother and grandmother, above all others.
"Every time I play a show, you will see a purple scarf tied to my belt loop, and that was my grandmom's scarf," Allen tells Taste of Country Nights' Sam Alex during a recent interview.
The singer's grandmother died in 2014.
Jimmie Allen's Live RISERS Performance Is Irresistible
"She wore it every time we went fishing and every time we would go pick strawberries and stuff, so every show, I wear it," he shares.
The inspiration that both Allen's mom and grandma have given him through the years is further represented in his song "Warrior," a cut from his debut album, Mercury Lane.
"'Warrior' ... that's my jam," he admits. "'Warrior' was put out a little after Mother's Day, before the album came out. I wanted to write a song about my mother and my grandmom and how strong she was — and my mother is — and just pay homage to them."
Allen got another chance to tribute to his mom on Oct. 17 when the Delaware native appeared on the Today show with his mom by his side. "My mom is
very nervous," Allen admitted prior to the appearance. "She has never been on TV. I just told her, 'Don't say anything embarrassing.'"
Jimmie Allen Is "Unwell" and We're Better for It:
Listen to Jimmie Allen's Interview on ToC Nights,
Jimmy Allen Was an American Idol Finalist; These Stars Didn't Make it That Far!