Kip Moore Challenges Ticket Scalper via Twitter, Offers Him $1000 to Show His Face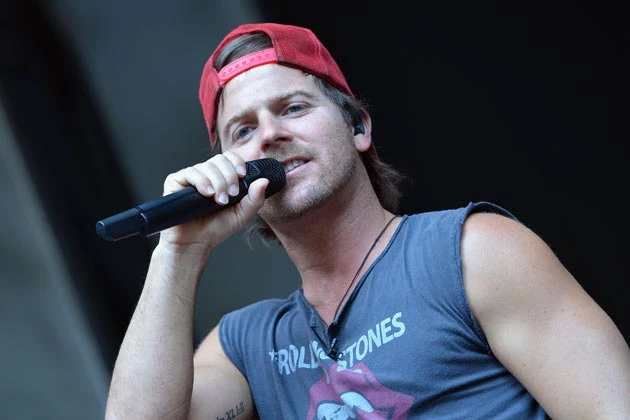 Kip Moore has been very vocal lately about his feelings toward ticket scalpers. Now, he's gone so far as to personally challenge one on on Twitter.
In June, Moore penned a handwritten letter expressing his feelings about scalpers being the cause of raised ticket prices, admitting that "the thing that pisses me off the most is scalpers." And he's proving it.
It all started with Moore tweeting about tickets going on sale soon. That got the alleged scalper, Brent Miller, tweeting about his cheap tickets to Moore's show:
@KipMooreMusic 16 tickets available for joes will sell general admission for 125 each or sold-out vip for 225 each….direct message me

— brent miller (@brent2301) July 10, 2014
It didn't take long for Moore to respond:
@brent2301 hey buddy r u really gonna try to pull this w my fans? Ain't happenin. Got people on this

— Kip Moore (@KipMooreMusic) July 10, 2014
Once the scalper knew he had Moore's attention, it spiraled into an all out Twitter war … and neither were backing down.
Miller continued:
@KipMooreMusic kip kip kip i use all sorts of zips and ips come on man u better come stronger than that…few left http://t.co/r5gkpMrAWX

— brent miller (@brent2301) July 10, 2014
Moore wanted to let him know he wouldn't stand for it — especially if he ever saw the scalper at one of his shows.
Hey @brent2301 I c u w nothing but hate msgs toward artist..now ur scalping my tics. If I c u in my crowd I'll throw ur dumb ass out myself

— Kip Moore (@KipMooreMusic) July 10, 2014
Moore continued, letting the scalper know that he was robbing people that work hard every day. "Have fun being the worst," the singer said. Then, the challenge started:
@brent2301 haha u got one waiting and ill pay u $1,000 to b there

— Kip Moore (@KipMooreMusic) July 10, 2014
Miller accepted Moore's challenge saying, "See you then dude please leave under Brent Miller" — but he wasn't stopping there. The scalper kept the punches coming, tweeting, "no to fishing? what time do i need to be there u and mcgraw are selling well at this venue which makes me happy happy happy" and " please bundle it in 100's in a kip moore shirt size small my wifes a big fan."
One thing is for sure: Moore is definitely someone we wouldn't want to mess with!
The Year That Forever Changed Country Music
Source:
Kip Moore Challenges Ticket Scalper via Twitter, Offers Him $1000 to Show His Face