Carrie Underwood Donates Proceeds From Atlantic City Show to Hurricane Sandy Victims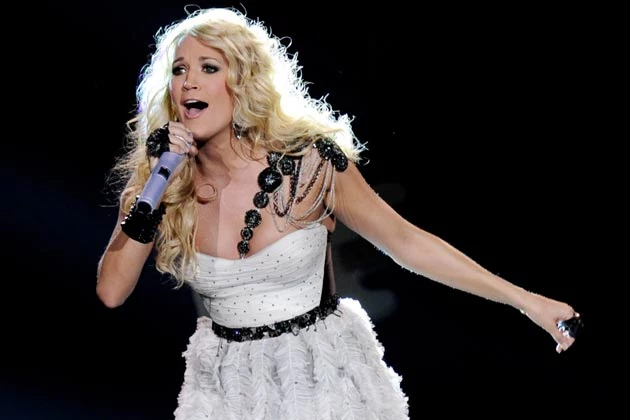 Carrie Underwood has such a huge and generous heart. The singer performed at Boardwalk Hall in Atlantic City, N.J. on Friday (Nov. 10) and announced that she would be donating all profits and proceeds from the evening's show to victims of Hurricane Sandy.

The superstorm battered the famous New Jersey coastline, as well as a good portion of the East Coast, nearly two weeks ago. AC dealt with flooding and a 50-foot chunk of the legendary boardwalk was washed away in the soaking rain and fierce winds. Underwood said she wanted to give back to the community and even made multiple references to the storm and the shore during her performance.
A fan also tweeted the news that Underwood would be opening her wallet to aid those trying to recover from the storm, posting that the 'Blown Away' singer "just donated all proceeds from her Atlantic City show tonight to Hurricane Sandy Victims! WOW!"
Post-show, Underwood herself took to Twitter to express her love for Atlantic City and how move she was by its resilience in the face of Mother Nature's adversity, posting: "Thank you beautiful Atlantic City! You all made my year! You have been through so much and still rocked the house! I leave in awe! Thanks!"
Source:
Carrie Underwood Donates Proceeds From Atlantic City Show to Hurricane Sandy Victims