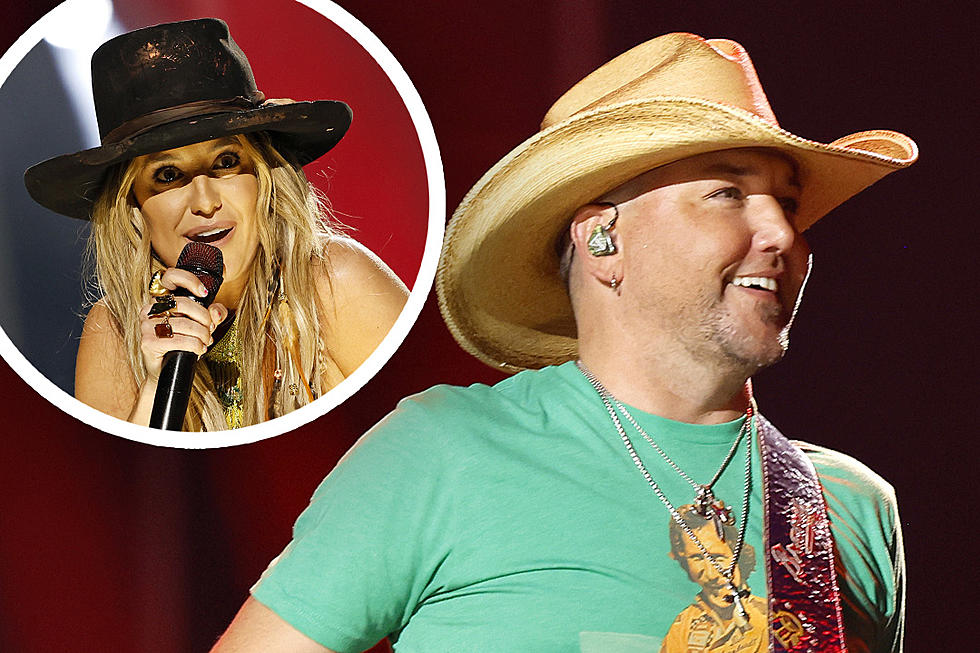 Does Jason Aldean Have America's Favorite Country Song? Rate Country Music: August 2023
Jason Kempin, Getty Images
Jason Aldean's "Try That in a Small Town" hit No. 1 on nearly every chart in July and August 2023, but there was ground to cover in one important area.
Taste of Country's monthly Rate Country Music poll asks for fan opinion on 30 active country songs, and in July, Aldean's song ranked fifth. A pair of songs from Luke Combs, one from Thomas Rhett and a long-lasting Morgan Wallen song topped him last month.
Here's the official results from the July 2023 Rate Country Music poll:
No. 5: Jason Aldean, "Try That in a Small Town"
No. 4: Luke Combs, "Fast Car"
No. 3: Thomas Rhett, "Angels Don't Always Have Wings"
No. 2: Luke Combs, "Love You Anyway"
No. 1: Morgan Wallen, "Last Night"
Five new songs were added for the August 2023 Rate Country Music poll. Chris Stapleton's "White Horse" and Dan + Shay's "Save Me the Trouble" made the biggest impact on country radio during their release week but songs by George Birge and Brothers Osborne have proven to be here to stay.
Rating each song is easy. You'll be asked to demographic questions and then be allowed to listen to and rate each song. If you're familiar with the music, it shouldn't take more than a couple of minutes.
Results from this poll provide one-quarter of data used to shape ToC's monthly Top 40.
Related: Top 40 Country Songs for August 2023 [Power Rankings]