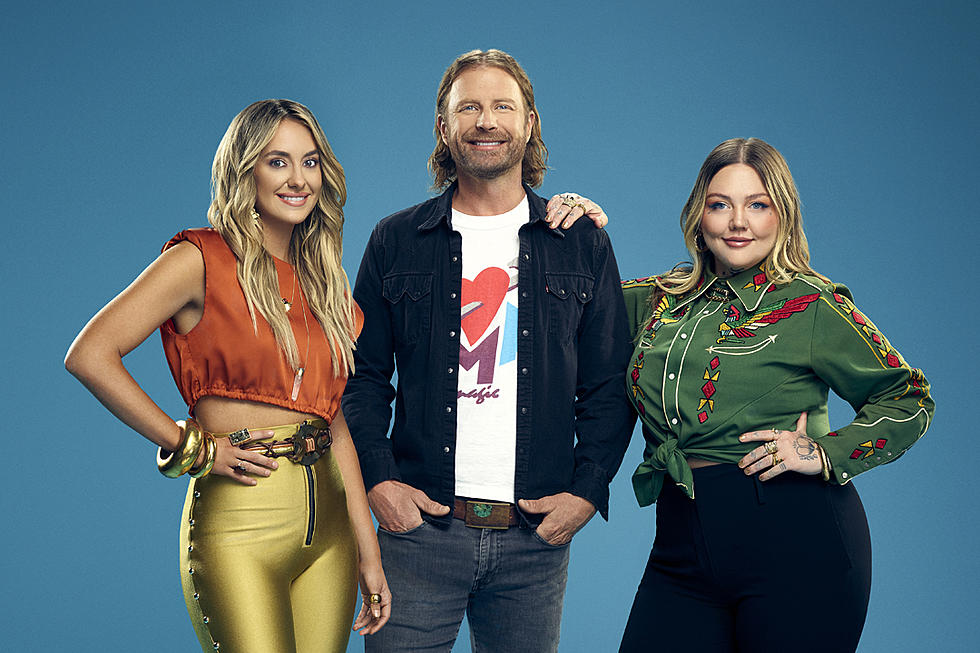 Dierks Bentley, Elle King Rave About Co-Hosting 'CMA Fest' With Lainey Wilson
ABC
Dierks Bentley and Elle King will team up once again as the 2023 CMA Fest television special hosts this year,  bringing their signature fun-loving personalities and high energy to the screen as they deliver all the highlights from CMA Fest to viewers at home.
But there's a major hosting shakeup this year, because Lainey Wilson is joining Bentley and King, turning their duo into a trio for the 2023 CMA Fest special.
Speaking to ET Online, King jokes that Wilson will be responsible for making sure that they do more than goof off and have fun during their hosting gig.
"First of all, Lainey's in because someone has to be professional and do real work," she says. "It's, like, the best party of the year."
For his part, Bentley says that Wilson was a natural fit for the job, since she and King already have a few important personality traits in common.
"They both just say whatever's on their mind, they're like female versions of Luke Bryan," Bentley raves to ET Online. "They're both super funny, and they can back it up, because they're just so talented."
The three artists have some music in common, too. Bentley and King have collaborated on a couple of occasions: Most recently, they teamed up for the Bentley-led duet "Worth a Shot," which appears on her first full country album, Come Get Your Wife.
Wilson hasn't collaborated with Bentley per se, but her alter-ego Darla McFarland recently joined the Hot Country Knights for a duet called "Herassment."
The 2023 CMA Fest will take place in Nashville this week, and the three-hour CMA Fest TV special is set to air on July 19 on ABC.
PICTURES: See Highlights From 2022 CMA Fest, Day 4
Day 4 of 2022 CMA Fest in Nashville included several surprise collaborations and tributes. Old Dominion tipped a hat to Alan Jackson, Dierks Bentley invited Elle King and Billy Ray Cyrus to the stage. King brought Ashley McBryde out. See photos from all of the Nissan Stadium fun of June 12, 2022.
PICTURES: See Highlights From 2022 CMA Fest, Day 2
Kane Brown, Kelsea Ballerini, Thomas Rhett, Lainey Wilson and Cole Swindell, Carly Pearce and Wynonna Judd and more country stars were among the highlights of the performances at Nashville's Nissan Stadium during Day 2 of CMA Fest 2022 on Friday, June 10.
2022 CMA Fest, Day 1: Keith Urban, Jason Aldean + More!
The first CMA Fest in three years began with outdoor shows across Nashville and the traditional opening night at Nissan Stadium. Enjoy pictures from the stadium show, which featured artists like Keith Urban, Jason Aldean, Zac Brown, Brittney Spencer and more.