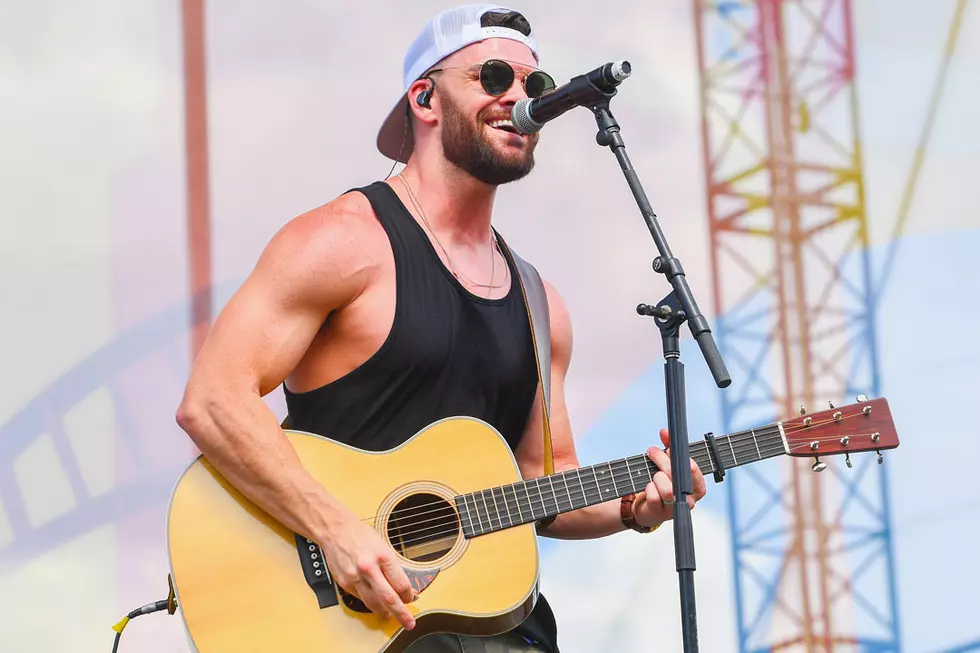 Dylan Scott Is Releasing a 'Nothing to Do Town' EP
Erika Goldring, Getty Images
The EP is slated for release on April 26 and features six songs: "Honey I'm Home," "Look at Us Now," "Anniversary," "You Got Me," "Nobody" and the title track. Five of the songs were co-written by Scott.
"Nothing to Do Town" follows his first No. 1 single, "My Girl," and Top 10 hit "Hooked," the latter of which was one of the most played songs at country radio in 2018.
With new music ready to roll, on Jan. 17 the Louisiana native will embark on his headlining Nothing to Do Town Tour that takes him and opening act Seth Ennis to 17 cities in just over a month.
"The past two years, both personally and professionally, have been the most exciting of my life. 2019 is starting off in a whirlwind and I couldn't be more excited," Scott says.
Scott is currently working on music for another full-length album, too — the follow-up to his 2016 self-titled debut that landed him in the No. 5 slot on the Billboard Top Country Albums chart. The sophomore project is due sometime this year, and expect him to write several songs about fatherhood. He and wife Blair welcomed their first child, a son named Beckett, in 2017.
"A lot of daddy songs right now," he shares with Taste of Country about his writing inspiration. "I wrote a song called '3AM.' When you're younger, you used to rock at 3AM, but it's not the same kind of rocking you do now at 3AM."
Please Enjoy Country's 100 Best Drinking Songs Responsibly: