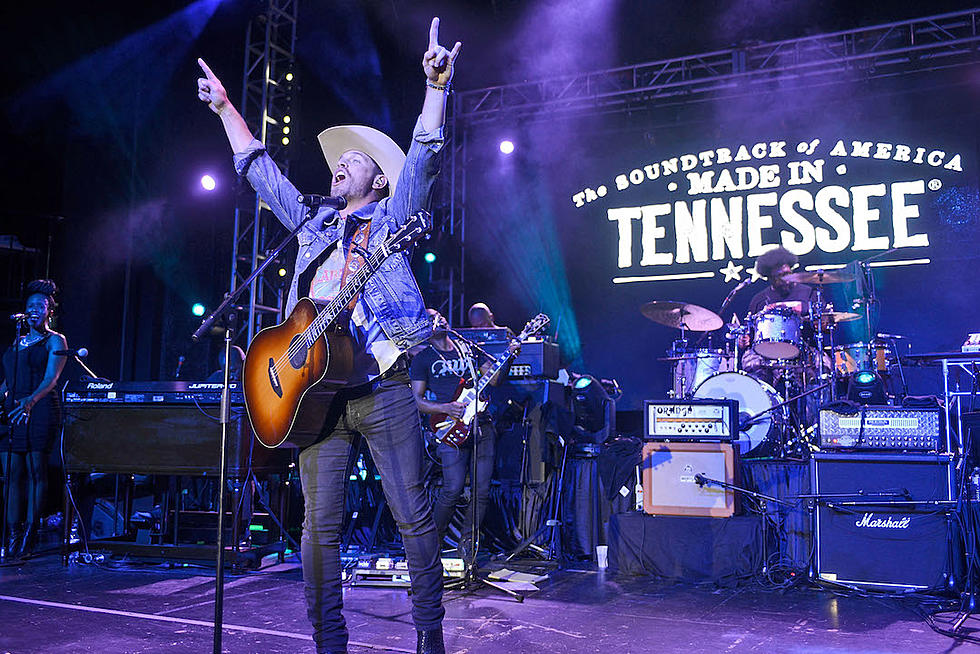 What's Dustin Lynch's New Year's Resolution? To Keep 'Getting Better Every Night'
Greg Campbell, Getty Images
Dustin Lynch knows it won't be easy to top 2018, but he thinks 2019 has what it takes. The country star hopes that in the year to come, he'll only continue to build on the milestone achievements that he's hit thus far; at a recent press event, he explained that constant progress happens by honing his skills a little bit more every day.
"For me, it's all about waking up, having fun and getting better at everything every day," Lynch relates. "That's kind of what keeps me going.
"It's so much fun touring and getting better at entertaining," he adds. "I feel like I'm getting better every night, and it's showing in our shows, and we have fun doing that as a band."
The "Good Girl" singer keeps a packed calendar that will continue to keep him busy through the year to come. "We've got a really fun and big tour lined up, and I'm working on new music, so I'm a very busy dude," he explains. "I'm writing and recording right now, so we've got lots to look forward to. With all that lined up already going into the fall, I feel like it's going to be a big year."
Lynch is scheduled to hit the road with Thomas Rhett in May for the 2019 Very Hot Summer Tour. One of the highlights of the singer's year in 2018 was his September Grand Ole Opry induction, during which Lynch not only fulfilled a life-long dream of becoming an Opry member, but was also inducted by his musical hero and not-so-secret crush, country legend Reba McEntire.