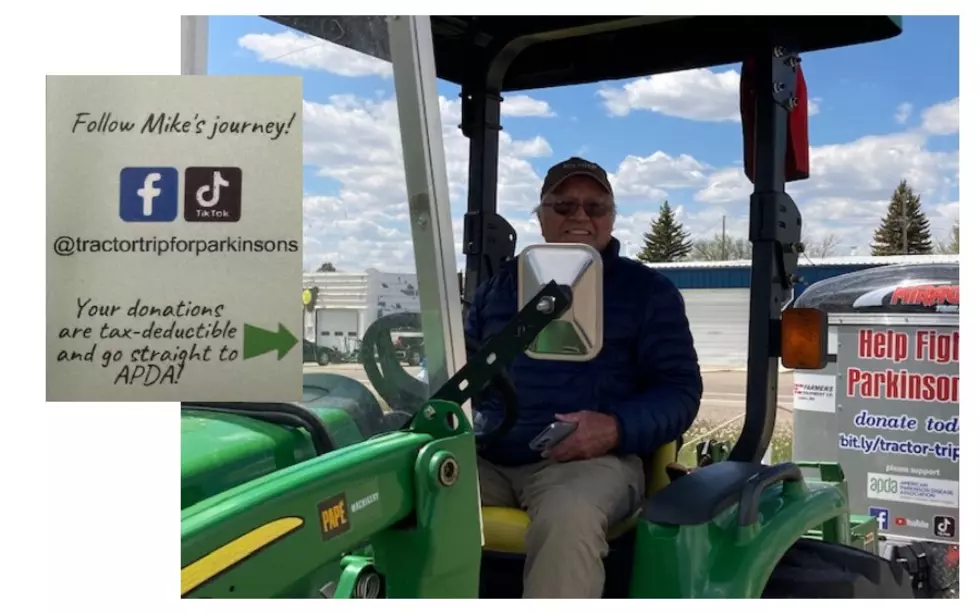 Choteau Will Be Steaming!
Mike Atkinson stops at the KSEN/K96 Studios in Shelby on his way to deliver his John Deere tractor to his brother-in-law in Minnesota, and raise funds for the American Parkinson's Disease Assoc. (Photos: Anne James)
The 39th Annual Teton Antique Steam & Gas Association Threshing Bee's coming up THIS weekend in Choteau. It's all going to be happening Friday, Saturday, & Sunday, with real old-time threshers, steam engines & tractors in action along with blacksmithing, saw milling & planing. Don't worry about a thing...there'll be music, raffles & the infamous "Parade of Tractors" too. Tomorrow (Wednesday) afternoon, Ben Wambacher, from the steam & gas association, will be joining me on the Puff Man Show at 2:30, to fill us in on this weekend's 39th Annual Threshing Bee honoring Dick Neill, in Choteau. BTW, you can follow the Teton Antique Steam & Gas Association on FB. FULL STEAM AHEAD!!