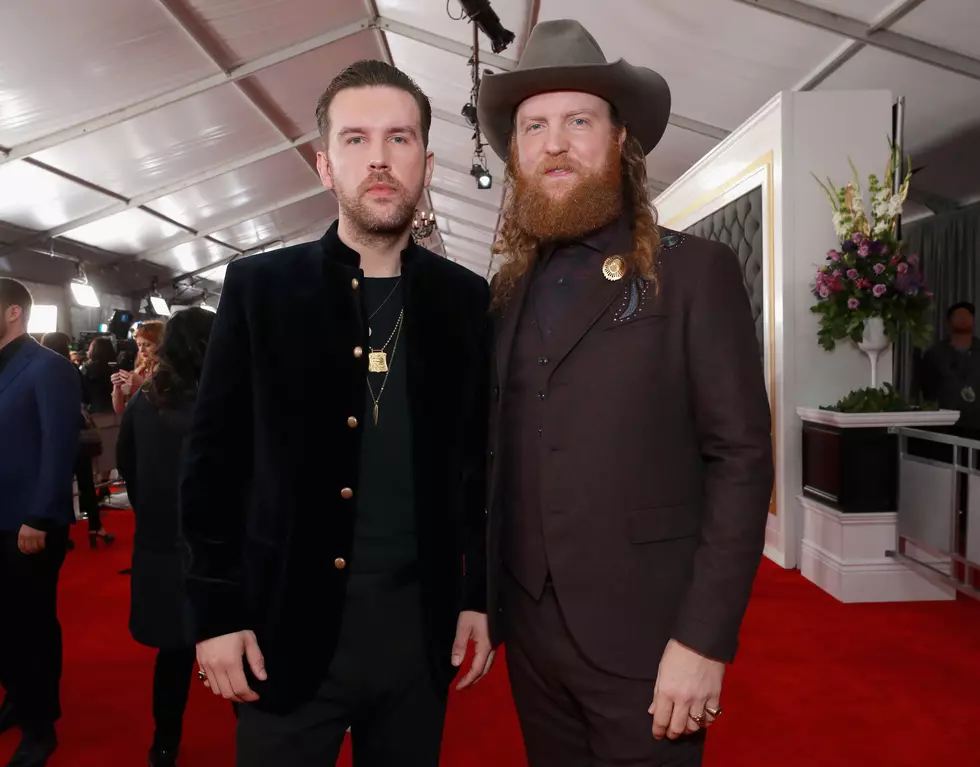 Brothers Osborne Cancel Weekend Shows for 'Personal Reasons'
Getty Images for the Recording Academy
Brothers Osborne have canceled three weekend performances due to a personal matter. The real-life brothers will no longer be performing at Farm Aid 2019 and two Outlaw Music Festival shows.
A tweet from John and TJ Osborne's official account on Monday night (Sept. 16) explains that the duo is canceling their Friday (Sept. 20) and Sunday (Sept. 22) appearances at the Outlaw Music Festival stops in Indianapolis, Ind., and Cincinnati, Ohio, respectively, "due to personal reasons." A representative for Brothers Osborne tells The Boot that the brothers will also no longer be playing Saturday's (Sept. 21) Farm Aid 2019 event.
Brothers Osborne's rep did not elaborate further as to the reason for their cancellations. However, she says they will be back out on the road with Chris Stapleton in a couple of weeks.
The next concert on Brothers Osborne's tour calendar is set for Oct. 3, in Springfield, Mo. The stop is part of Stapleton's 2019 All-American Road Show. The Osbornes currently have dates on their calendar through mid-November.
Brothers Osborne last released new music -- their sophomore album, Port Saint Joe -- in early 2018. They'll digitally release a new live album, recorded during their early-2019 Ryman Auditorium concerts, on Oct. 11.
See Pictures From the Brothers Osborne's Three-Night Ryman Residency