Sugarland Singer Jennifer Nettles Recording a Solo Album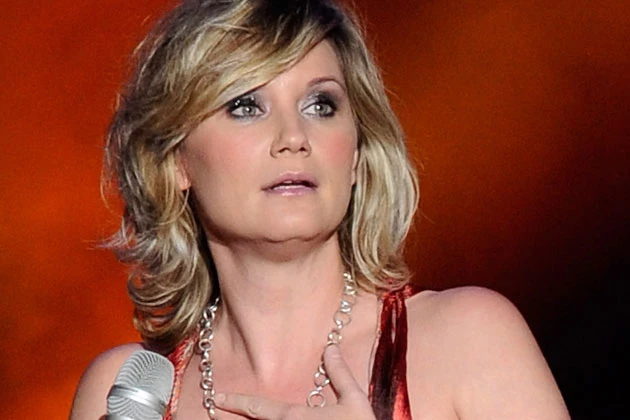 Sugarland went on hiatus last year so singer Jennifer Nettles could get ready for the birth of her son, and now she's back to work — but not with her partner, Kristian Bush. Nettles has revealed that she is currently working on her first solo album.
The 'Baby Girl' songstress is working with famed rock producer Rick Rubin — who also helmed Johnny Cash's late-career comeback — and she's been collaborating with songwriters including Sara Bareilles and Butch Walker. Rubin has also paired her with a diverse collection of musicians whose backgrounds are grounded more in rock and alternative music, including Red Hot Chili Peppers drummer Chad Smith.
"This album is different than what I've done before," Nettles tells Rolling Stone. "What I do with Sugarland, primarily it's stuff that starts with me and Kristian writing together. It's fun to play with that masculine energy, but for this I wanted to do something really personal — more intimate and emotional."
Rubin has been trying to get away from the slick audio perfection that characterizes most contemporary commercial releases by having the musicians play live in the same room together, instead of tracking their parts separately. He says the music they have made encompasses not only country, but also jazz, soul, island rhythms and even classic rock.
Nettles believes the album — which is tentatively slated for release in the fall — will please fans of Sugarland, but also appeal to wider audience. "It's a celebration of my roots, and where I am today," she states. "I'm a different version of myself than what people might have known before – not only in my songwriting and performance, but even in the sounds on this album. It reflects a more soulful, grittier life. A lot has been lived in the time between the last record I made and now, and you can hear that."
Source:
Sugarland Singer Jennifer Nettles Recording a Solo Album