New Songs on the Radio – November 2013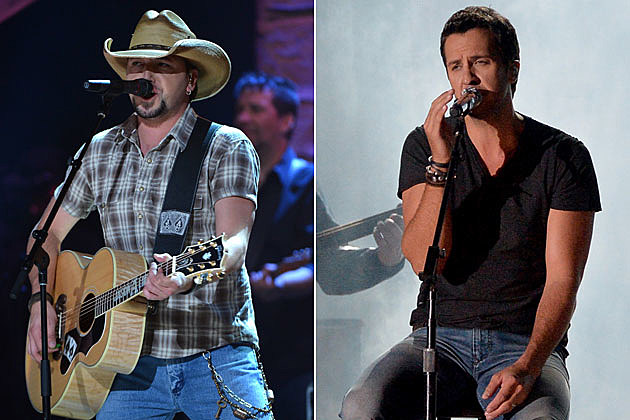 With the CMA Awards, country superstars seized an opportunity to get their new songs on radio and television in November 2013. Some extra TV time can do wonders for a song's ascent up the radio charts or sales charts. Luke Bryan's 'Drink a Beer' is one example of how the timing can pay off, as after the show, millions were searching for more information.
Jason Aldean didn't play his new song 'When She Says Baby' at the CMAs, instead choosing to sing the title track to his latest album. Not much can slow him down, however. The same can be said for Toby Keith, who released 'Shut Up and Hold On' to radio in November. Christmas songs from Kelly Clarkson and the Robertsons round out the big releases (so far).
New Songs on the Radio for November 2013:
Billy Currington, 'We Are Tonight'
Cadillac Three, 'The South'
Kelly Clarkson, 'Underneath the Tree'
Kip Moore, 'Young Love'
Lindsay Ell, 'Trippin' On Us'
Luke Bryan, 'Drink a Beer'
Jason Aldean, 'When She Says Baby'
The Robertson's, 'Hairy Christmas'
Thomas Rhett, 'Get Me Some of That'
Toby Keith, 'Shut Up and Hold On'
Source:
New Songs on the Radio – November 2013