Kelly Clarkson Says Failed Family Marriages Makes Her and Boyfriend Brandon Blackstock Cautious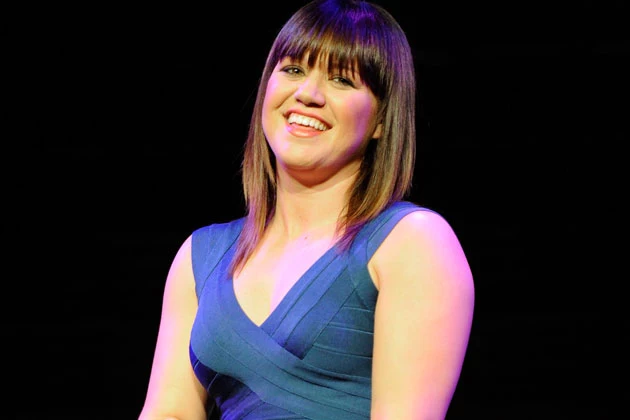 Kelly Clarkson continues to dodge the inevitable marriage question, saying she and boyfriend Brandon Blackstock have a long-term future together without explaining why she wants to hold off on marriage. In an interview with Taste of Country Nights radio host Jeremy Robinson this week, the 2012 CMA Female Vocalist of the Year nominee explains why they're moving so slowly — or at least slower than fans want them to.Â
"He was married for awhile and I come from two broken homes so… my whole thing is I don't wanna rush into something," Clarkson explains. "We are very happy in love and we will totally be getting married. But we're not planning that anytime soon."
Blackstock has two kids, whom Clarkson says she has known for six years. But the singer has known the family — which includes country superstar Reba McEntire — even longer. "Usually, let's face it, everybody hates their in-laws, and I already love mine," the 'Idol' gushes.
At the CMA Awards on Thursday, Clarkson will perform her new song 'Don't Rush.' She describes it as Bonnie Raitt meets Crystal Gayle. As for her nomination in the Female Vocalist category, the original 'American Idol' winner seems genuinely taken back by the honor.
"Not deserved yet, but I'm gonna earn it," she insists.
Taste of Country Nights radio will be featuring exclusive interviews from CMA Awards events in Nashville all week. Host Jeremy Robinson will have your favorite country stars lined up every hour of the 7PM to midnight broadcast, which airs on more than 40 stations nationally, as well as online. Other expected guests include Miranda Lambert, Hunter Hayes, Eric Church, Darius Rucker and many, many more.
Listen to Taste of Country Nights Online
Source:
Kelly Clarkson Says Failed Family Marriages Makes Her and Boyfriend Brandon Blackstock Cautious