Country Superstars Kick Off 2014 CMA Fest LP Field Shows [PICTURES]
Day One of the 2014 CMA Fest at Nashville's LP Field kicked off swimmingly on Thursday (June 5). Among the country stars hitting the stage were Alabama, Brantley Gilbert, Dierks Bentley, Luke Bryan, Rascal Flatts, Tim McGraw, and one surprising (but very welcome) guest. Hint: she's the wife of one of the aforementioned, and she's a superstar too.
Randy Owen, Jeff Cook, and Teddy Gentry of Alabama got to start things off with their first CMA Fest performance in 19 years. Bryan performed a hot set of seven songs, including his new single 'Roller Coaster' from his Platinum-selling 'Crash My Party.' Fans were, of course, ecstatic to hear the song and see his suave hip swinging.
Gilbert rocked the crowd, and also had friends Thomas Rhett and Justin Moore join him onstage to perform the new single, 'Small Town Throwdown.' Obviously, there was no shortage of country stars at this rockin' party. Bentley and Flatts gave the crowd a good time, and the 'Drunk on a Plane' hitmaker admits his love for CMA Fest fans, saying, "These are the hard-core, the most hard-core fans that have traveled a long ways to get here, spent a lot of money to be here, have been getting sunburned all day to be here."
Last, but not least, McGraw took the stage — and invited his gorgeous and talented wife, Faith Hill, where they entertained fans with a steamy kiss after performing 'Meanwhile Back at Mama's.'
See More Pictures of CMA Fest Day One Below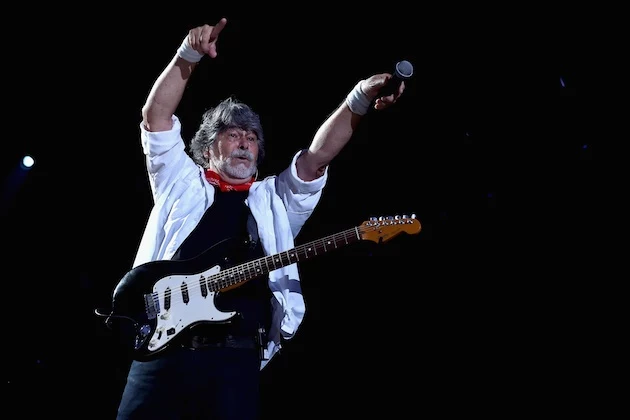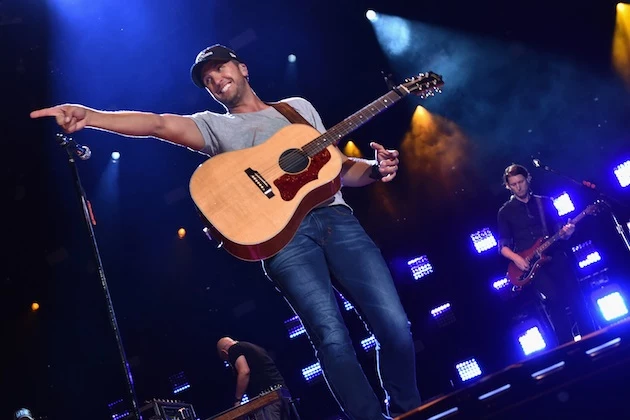 Source:
Country Superstars Kick Off 2014 CMA Fest LP Field Shows [PICTURES]